---
For details about our Hobart event on November 16th 2014
please follow the link below
Hobart Event
---
---
Venue: St Kilda Town Hall
Date: Saturday 15th November 2014 – 9am to 5pm
---
PROGRAM
Introduction – Dr Rod Tayler
"What is Going On in the Low Carb World?" – Jimmy Moore
"Why Aren't I Losing Weight on LCHF" – Dr Zeeshan Arain
"Low Carb and Sports Performance" – Tom McDonald with Zee Arain
"LCHF, Type 1 Diabetes and Me" – Hannah Mulcahy
Morning Tea
"The Power of Primal Play" – Darryl Edwards
"Case Reports from a LCHF Dietician" – Vicky Kuriel
"A Veteran Triathlete's LCHF View" – Brian Rabinowitz
Q and A with the Panel

Lunch
"Should We All Be on a Ketogenic Diet?" – Jimmy Moore
"Parenting and LCHF" – Peter Williams
"Does LCHF Improve Blood Test Results?" – 
A/Prof Ken Sikaris
Afternoon Tea
"Successes and Failures" – Lawrence Petruzzelli
"Low Carb  Breakfast, Lunch, Dinner and Snacks" –  Dr Rod Tayler
Q and A with the Panel

Is a well formulated low carbohydrate higher fat (LCHF) diet the most effective diet for well-being, weight optimisation and long term health?
Program presenters for this event include two International guest presenters Jimmy Moore and Darryl Edwards.
Jimmy will be speaking about "What Is Happening in the Low Carb World" and "Keto Clarity".
Many of you will remember his visit to Melbourne in 2012. Jimmy hosts the biggest website in the world dedicated to the spreading of information about living a Low Carbohydrate and Higher natural Fat (LCHF) lifestyle: livinlavidalowcarb.com 
He has co-authored two books:
 The best-selling 'Cholesterol Clarity' and the recently released 'Keto Clarity' which are considered leading books in the field of LCHF nutrition.
Darryl Edwards is a movement therapist, paleo nutritionist, blogger and published author of "Paleo Fitness" from London, England.
He will be speaking about his experiences with a primal lifestyle that has made him fitter and healthier in his forties than ever before.
Darryl is a contributor to Paleo Magazine and presenter at various symposiums such as Paleo:f(x), PrimalCon, AHS (Ancestral Health Symposium) and other events globally introducing the world to 'Primal Play'.
More information about Darryl can be found by visiting his website:
thefitnessexplorer.com
 

EVENT DETAILS
Location: St Kilda Town Hall, 99a Carlisle St, St Kilda, (corner of Brighton Rd.)
Parking: free all day parking is available on Brighton Rd.
Doors and trade tables open at 8.00am
Register on arrival and then feel free to check out the trade tables.
Trade tables will be open before the meeting and also during breaks.
PLEASE BRING CASH ONLY FOR TRADE TABLE PURCHASES.
Jimmy's books and "Cereal Killers" DVD's will also be on sale.
Please be seated by 8.55am
Morning break: coffee and tea and a few light snacks will be available. Lunch is not provided.
The Town Hall is adjacent to the busy Carlisle St. shopping precinct with many lunch options (or bring your own).
Conference closes at 5.00pm
After a sellout screening in Melbourne, 'Cereal Killers' featuring Prof Tim Noakes, Dr Peter Brukner and Australian cricketers Shane Watson and Dave Warner will be screened in Albury. This is your opportunity to see the movie recently voted one of the top ten movies in 2013 that could change the world.
Should we all be eating a low carbohydrate higher healthy fat diet to optimise our health and our weights? This movie answers YES!
Dr Rod Tayler is a Melbourne doctor with an interest in low carbohydrate nutrition. He will be available for Q&A session immediately following the film. This will be followed by a nutritious paleo supper. It should be fun and informative!
Running time 63 minutes.
Contact Ryan Hastie at Paleo Café Albury for further information. Mobile 0405102946
Low Carb Down Under has a new event that you can star in! Get into shape and good health for Summer (and thereafter)!!
It's FREE! You will receive a weekly email update detailing how your Low Carb colleagues are travelling throughout November.
You are invited to submit your goals and your progress. However, you may wish to participate simply as an observer or remain anonymous by using a pseudonym. It is totally fine either way.
There will be lots of PRIZES for the best reports in a number of categories.
Prizes include; Tim Noakes' book "The Real Meal Revolution", Ketonix Ketone Breath Testers, Dr Stephen Phinney's book "The Art and Science of Low Carbohydrate Living" and free tickets to Low Carb Nutrition events around Australia from 15th to 29th November.
Your goals could include sugar reduction, reducing carb intake down to 50 or 20 grams per day, increasing healthy fat intake, reducing your waist measurement or weight change on the scales.
You are invited to register – simply send an email to [email protected] with "LOW CARB NOVEMBER CHALLENGE" in the subject line and include your name or your pseudonym. You can register at any time throughout November.
If you want you can tell us something about where you are at now, and where you'd like to be, come the end of November.
---
 Congratulations to David for being our
Low Carb November Challenge winner for 2014!!
---
LowCarbDownunder is hosting a meeting:
The Art and Science of Low Carb Nutrition
On Monday 1st September 2014 from 5.30pm to 9pm
Sydney Law School,
New Law School Building
Eastern Avenue
Camperdown
Dr Steve Phinney is a physician-scientist who has spent 35 years studying diet, exercise, fatty acids and inflammation with a focus on the efficacy of carbohydrate restriction. Steve has held academic positions at the Universities of Vermont, Minnesota, and California at Davis. Steve received his MD from Stanford University, a PhD in Nutritional Biochemistry from MIT, and completed post-doctoral research at Harvard. Steve is the co-author of both "The Art and Science of Low Carb Living" and "The Art and Science of Low Carbohydrate Performance".
Pete Evans is a chef, paleo ambassador, health coach restaurateur and media personality. Pete's passions include teaching people about the paleo way, cooking and living with a fantastically feel-good healthy focus. As one of Australia's leading authorities on healthy cooking and lifestyle, Pete loves to share his knowledge and educate and motivate audiences about healthy eating and food is medicine.
Sarah Wilson is a New York Times best-selling author, blogger and wellness coach whose journalism career has spanned 20 years, across television, radio, magazines, newspapers and online. Sarah is also a qualified health coach with the Institute for Integrative Nutrition in New York. Sarah is the author of the Australian and UK best-sellers I Quit Sugar and I Quit Sugar For Life. Sarah has also authored the best-selling series of ebooks from IQuitSugar.com. Her 8-Week Program has seen more than 300,000 people quit sugar.
The evening will be chaired by Dr. Kieron Rooney Discipline of Exercise Sport Science, Faculty of Health Sciences, University of Sydney
---
A day of presentations on the topic of low carbohydrate nutrition for optimising your weight and health.
---
Program Details:
Introduction – Dr Rod Tayler
"Low Carb for Public Health" Prof Grant Schofield
"An Overview of Low Carb High Fat Nutrition" Prof Tim Noakes
"A Dietitian's Perspective" Dr Caryn Zinn
MORNING TEA
 "The Art and Science of Low Carb Living and Performance" Dr Steve Phinney
"LCHF for Diabetes" Dr Troy Stapleton and Franziska Spritzler
"Cook with Love and Laughter" Chef Pete Evans
LUNCH (12.30 to 1.30pm)
 "LCHF for Elite Athletes" Prof Tim Noakes
"Applying Low Carb  – Cases from General Practice" Dr Zee Arain
"Sugar and Cancer: From Bench to Bedside. " Dr Kieron Rooney
"A Nutritional Model for Optimum Weight and Health" Dr Gary Fettke
AFTERNOON TEA
"Achieving and Maintaining Nutritional Ketosis" Dr Steve Phinney
"Making Sense of Dietary Studies" Dr Simon Thornley
"Blood Tests to Assess your CV Risk" Dr Ken Sikaris
---
Presenter Information:
The August 30th event features Prof Tim Noakes (South Africa) and Dr Steve Phinney (US) both extensively published researchers in the fields of nutrition and sporting performance. There are also a number of Australian and NZ and International scientists, dietitians and doctors presenting.
Professor Tim Noakes is a well known South African professor of exercise and sports science at the University of Cape Town. He has run more than 70 marathons and ultramarathons, and is the author of the running book 'Lore of Running'. Over recent years he has written and spoken widely about Low Carb, High Fat. His latest book is 'The Real Meal Revolution'.
Dr Steve Phinney is a physician scientist who has spent 35 years studying diet, exercise, fatty acids, and inflammation.  He has held academic positions at the Universities of Vermont, Minnesota, and California at Davis. He received his MD from Stanford University, a PhD in Nutritional Biochemistry from MIT, and did post-doctoral research at Harvard. He is the co-author of 'The Art and Science of Low Carbohydrate Performance' and 'The Art and Science of Low Carbohydrate Performance'.
Dr Grant Schofield is Professor of Public Health at Auckland University of Technology (profgrant.com)
Dr Caryn Zinn is a senior lecturer at AUT's School of Sport & Recreation. She is a New Zealand Registered Dietitian and teaches in the area of nutrition, both public health nutrition and sports performance nutrition.
A/Prof Ken Sikaris is a chemical pathologist at Melbourne Pathology. He is a Senior Fellow of St Vincent's Clinical School and a Clinical Associate in Biochemistry at the University of Melbourne.
Dr Zeeshan Arain is a family doctor in Melbourne. He is the club doctor for the Melbourne Demons AFL Club.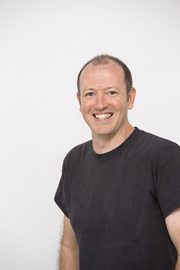 Dr Kieron Rooney is a biochemist from the University of Sydney. He has a long standing interest in the basic science behind low carbohydrate diets.
Dr Simon Thornley is an epidemiologist and Public Health Physician working at the University of Auckland. He has an interest in the health effects of sugar and low carb lifestyles.
Dr Gary Fettke  is a Launceston Orthopaedic Surgeon (nofructose.com). He is the medical expert for Sarah Wilson's 'I Quit Sugar' program.
Dr Troy Stapleton  is an Australian radiologist who was diagnosed with type 1 Diabetes aged 41, who has followed a low carb high fat diet since.
Franziska Spritzler is a Registered Dietitian and Certified Diabetes Educator who favors a carbohydrate-restricted, whole-foods approach to managing diabetes and insulin resistance. She works in private practice in Huntington Beach, California, and has been following a low-carb lifestyle since early 2011. Franziska is also a freelance writer whose articles have been published online and in diabetes journals and magazines. Her website is Low Carb Dietitian, http://lowcarbdietitian.com.
Dr Rod Tayler is a Melbourne anaesthetist who has researched and published on sugar restriction. He maintains the lowcarbdownunder.com.au website.

"The Why and How of Low Carb Eating."
Location: Auckland Museum Auditorium
The Auckland Domain, Parnell
From: 9am to 4pm
Cost $45
Program:
Introduction Dr Simon Thornley
Low Carb as a Genuine Public Health Approach   Professor Grant Schofield
The Fat Switch   Professor Richard Johnson
I Quit Sugar   Sarah Wilson
All Diabetics should follow a LCHF (ketogenic) Diet."  Dr Troy Stapleton
Morning Tea
The Science behind Low Carb High Fat Nutrition   Dr Kieron Rooney
The Flawed Science of Nutrition – Convenience, Politics and Dollars   Dr Gary Fettke
Cholesterol vs Fat vs Sugar   Assoc Professor Ken Sikaris
The Story of Insulin and its Importance as a Biomarker   Catherine Crofts
Carbohydrate Addiction: Why does it Matter?  Dr Simon Thornley
Lunch
Are the diseases of civilization caused by inflammation and is LCHF the cure?  Dr Zee Arain
High Carb Addiction, Low Whole Food Disaster."  Dr Anne-Thea McGill
Why I use Low Carb Techniques"   Cliff Harvey
Title to be Decided  Dr Caryn Zinn
So What Should We Eat Then?   Dr Rod Tayler
Afternoon Tea
For ticket purchases please go to  lowcarbnz.com
Date: Friday 10th January 2014
Time:7 – 9pm
Where: Cinema 3
The Jam Factory
500 Chapel Street
South Yarra
Cost $15
The Premiere will be attended by Donal O'Neill along with Dr Peter Brukner and members of The Ashes-winning Australian cricket team.
Description
The film follows Donal – a lean, fit, seemingly healthy 41 year old man – on a quest to hack his genes and drop dead healthy by avoiding the heart disease and diabetes that has afflicted his family.
Donal's father Kevin, an Irish gaelic football star from the 1960s, won the first of 2 All Ireland Championships with the Down Senior Football Team in 1960 before the biggest crowd (94,000) ever seen at an Irish sporting event.
When Kevin suffered a heart attack later in life, family and friends were shocked. How does a lean, fit and seemingly healthy man – who has sailed through cardiac stress tests – suddenly fall victim to heart disease?
Can a controversial diet consisting of 70% fat provide the answers?
  "LCHF (Low Carb High Fat) Nutrition"
Date: Saturday 30th November 2013
Location: St Kilda Town Hall
Program
Introduction  Dr Rod Tayler
"Should We All Be on a Ketogenic Diet?" Dr Zeeshan Arain
"Can Elite Athletes Eat LCHF and Win?"  Dr Peter Brukner
"The Fat Revolution—Saturated Fat is Good for You!" Christine Cronau
Morning Tea
"I Manage my Type 1 Diabetes Eating LCHF" Dr Troy Stapleton
"Low Carb and Public Health" Professor Grant Scofield
"Breakfast, Lunch, Dinner and Snacks—Paleo Style—Shopping and Eating"  Panel: Jo Fitton, Ivy Thompson, Crystal Fieldhouse and Charby Ibrahim
Lunch
"The Flawed Science of Nutrition—Convenience, Politics and Dollars" Dr Gary Fettke
"That Sugar Film" Damon Gameau
"How Seed Oils Cause Cancer"  David Gillespie
"Improving the Public Health – Panel" Grant Scofield, Gary Fettke, David Gillespie, Troy Stapleton, Claire Campbell
Afternoon Tea
"Q and A Session" Panel
Close 5pm
 

Presenters

Dr Peter Brukner is a specialist sports and exercise physician and the founding partner at the Olympic Park Sports Medicine Centre in Melbourne. Peter is a world renowned sports medicine clinician and researcher. He has recently been Head of Sports Medicine and Sports Science at Liverpool Football Club and is currently Team Doctor for the Australian cricket team.
Peter is Associate Professor in Sports Medicine at the Center for Health, Exercise and Sports Medicine at the University of Melbourne. Peter has published widely internationally with a number of books, book chapters and over 90 original research articles. He is the co-author of  several bestselling books.
Peter has been team physician for Melbourne and Collingwood AFL clubs, as well as national athletics, swimming, soccer and men's hockey teams. He was an Australian Team Physician at the Atlanta Olympic Games, Team Manager of the Australian athletics team at the Sydney Olympics and a National Selector for Athletics Australia. He was the Socceroo's Team Doctor for the 2010 World Cup campaign. In 2008 Peter was elected to the Board of Hockey Australia.
His contribution to sports medicine has been recognised by the award of the inaugural Citation for Distinguished Service by the Australian College of Sports Physicians and the Citation Award of the American College of Sports Medicine. In 2006 Peter was awarded the Medal of the Order of Australia (OAM) for services to sports medicine.
Dr Zeeshan Arain is a Melbourne based General Practitioner and is the current team doctor for the Melbourne Demons AFL team. He has a Masters in Public Health and Tropical Medicine. His initial interest in nutrition and metabolism began several years ago when he was increasingly frustrated at being overweight despite eating a low fat diet and exercising regularly. After losing close to 30 kg and maintaining his weight loss, he has become a staunch advocator of low carb high fat nutrition in the prevention of disease, weight loss and optimum quality of life. His presentation will discuss nutritional ketosis which is an extension of LCHF. He will discuss the health benefits including weight loss, diabetes control, cardiovascular disease, cancer and more.
Dr Troy Stapleton is a 42 year old radiologist . He is married and the father of three young boys. He lives on the Sunshine Coast and enjoys an active lifestyle including surfing, cycling and bushwalking.
In October 2012, after a period of rapid weight loss, he was diagnosed with type 1 diabetes.  He followed standard diabetic dietary recommendations for two months after his diagnosis. After extensive research he switched to a very low carbohydrate diet in December 2012. Dr Stapleton's lecture will detail his personal journey and include the logic and science behind his approach.
Christine Cronau is a Nutritionist, bestselling Author, Speaker, Entrepreneur, and mother of two. Years of following standard dietary guidelines left her sick and overweight. After extensive research, she transformed her body and her health, and is a major driving force behind the global fat revolution. Christine received her Bachelor's degree in English Literature and Mathematics (hons) in California. She then worked as a scientific and technical author for the next 15 years, researching and analysing technical data and translating it into language appropriate for less-technical readers; skills that are now invaluable when evaluating the latest nutritional studies. After 10 years of researching the latest scientific data, Christine completed further studies in nutritional medicine, and became a Clinical Nutritionist. Christine is passionate about working as a natural health advocate to ensure that the latest research about diet, fat, and health is available to the general public.
David Gillespie is a recovering corporate lawyer, co-founder of a successful software company and a consultant to the IT industry. He is also the father of six young children (including one set of twins). With such a lot of extra time on his hands, and 40 extra kilos on his waistline, he set out to investigate why he, like so many in his generation, was fat.
He deciphered the latest medical findings on diet and weight gain and what he found was chilling. Being fat was the least of his problems. He needed to stop poisoning himself.
Dr Gary Fettke Gary  is an Orthopaedic Surgeon and Senior Lecturer of the University of Tasmania actively practising in Launceston.. He has a longstanding keen interest in the preventative aspects of health, particularly prior to operating on patients.
He was "a fat kid" and has some other health related issues. He has particular concerns that as we get older the health systems will be under significant stress from financial and health burden aspects. Gary is confronted on a daily basis by patients who have weight related issues with their joint pathology and arthritis. He says losing weight plays a significant role in the day to day management of his patients. He also  overall health and how a combination of fructose and polyunsaturated oils combine to create the "Perfect Storm" for a variety of conditions common in modern society. These diseases are becoming more prevalent across the developing world as the Western diet has taken hold.
He is the medical expert for Sarah Wilson's 'I Quit Sugar' programme.
Damon Gameau is an Australian director and actor. As an actor he has starred in several feature films including including his performance in Balibo, which earned him an AFI Award nomination for Best Supporting Actor.
He is also an acclaimed director; his latest project is "That Sugar Film," which is a feature documentary being made by Madman Entertainment and Old Mates Productions. It is a bold and colourful ride exploring all things sugar. We look at sugar's prevalence in society and see if it is having any major effects on the mind and body. As part of the film, our host and director, Damon Gameau, who has eaten little to no sugar in the past 2 years is putting himself through a 'Super Size Me' inspired adventure of consuming 40 teaspoons of sugar per day found in common food and drinks. This is only marginally above the average daily amount consumed by teenagers world wide.He will be monitored by a team of doctors and scientists from Australia, New Zealand and the USA. He will also head out on an international journey and be joined by many familiar faces who are willing to look at sugar a little more closely.While Damon is taking part in the experiment he will be keeping a daily diary here of what items he has consumed to reach 40 teaspoons a day. Take note that there will be little consumption of perceived 'junk' food but rather he will be highlighting the hidden sugars that are found in many 'healthy' marketed products.
Dr Rod Tayler is a Melbourne anaesthetist with an interest in LCHF and the co-founder of Low Carb Down Under
Grant Schofield is Professor of Public Health at AUT University located at the AUT Millennium Campus. Grant's research and teaching interests are in chronic disease prevention especially reducing the risk and eventual mortality and morbidity from obesity, cardiovascular dis-ease, and diabetes. As such, his work tries to understand then change the determinants of the contributing behaviours physical (in)activity and healthy eating.
Just how important could carbohydrate restricted diets be for the health of the world? In his talk Professor Scofield looks at the basic biology and the experimental results of trials showing just how important the low carb approach could be in the helping us in the modern world with the modern diseases of cancer, diabetes, cardiovascular disease and neurological decline.
Low carb is way more than a handy weight loss method; it can be an important part of the solution to poor quality of life and increased population wide well being.
Dr Claire Campbell is a Vascular and Endovascular Surgeon in Private Practice in Melbourne (Epworth Hospital and Toorak Village). She is passionate about cardiovascular prevention after having performed numerous operations cleaning out or bypassing blocked arteries and having performed her fair share of limb amputations.  She believes obesity is the new scourge on society and is the key contributor to high blood pressure, high cholesterol and diabetes.
Claire believes nutrition, exercise, sleep and stress management are the four key pillars for health and the majority of cardiovascular disease can be prevented. Obesity leads to higher rates of chronic illness than poverty, smoking and excessive drinking.(Sturm R. The Effects of Obesity, Smoking, and Problem Drinking on Chronic Medical Problems and Health Care Costs. Health Affairs. 2002;21(2):245–253.)
Panel Discussion—Shopping and Eating Paleo Style
Jo Fitton. Melbourne Paleo Meetup.
Ivy Thompson. Paleo In Melbourne
Crystal Fieldhouse. eatsleepmove.com.au
Charby Ibrahim is the man behind 'The Ancestral Body' – Nutritional Health Coach, Personal Trainer, Teacher, Speaker, and Writer. A graduate of The University of Melbourne, The Institute For Integrative Nutrition, and The Australian Institute of Personal Trainers, he has written countless articles for prominent online publications and blogs, is a proud member of Physical Activity Australia, and engages in education programs at both local schools and The Royal Children's Hospital. Charby's journey has been a personal one from the outset. He went back to 'Eating Real Food', lost a stack of fat, got fit, and is now using his own life skills and experience, on-top of over a decade in education, to help others find the combination of lifestyle factors that best suit their needs. Charby is also a co-host of The Primal Shift, one of Australia's most popular health podcast shows.