By Claire McDonnell Liu, Nutritionist at Leafie.org

Could a Ketogenic Diet help in the treatment of mental ill-health?

There is a vigorous evidence base that demonstrates the efficacy of Ketogenic diets in the treatment of epilepsy, as well as developing research into the effectiveness of the diet in the treatment of additional neurological conditions, such as Parkinson's Disease, Traumatic Brain Injury, and Multiple Sclerosis.
In recent years interest has gained pace in the potential benefits of the Keto diet approach for psychiatric conditions.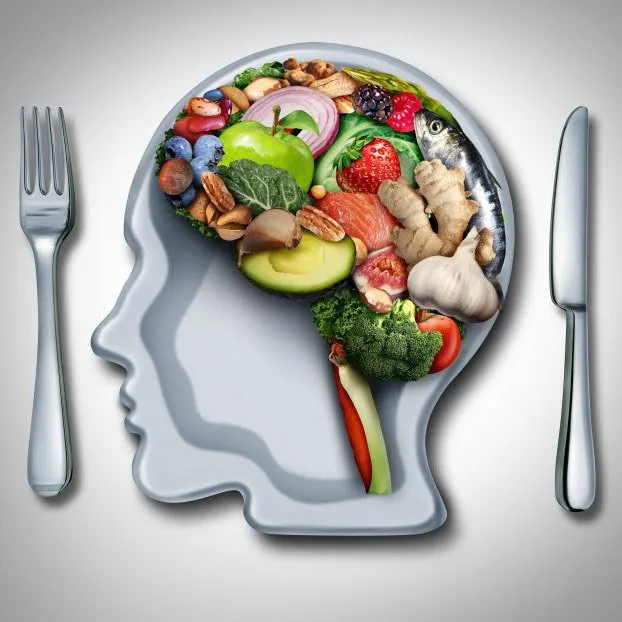 Keto Diet Mental Health Research 
A team of researchers, led by Neuroscientist Professor Sarnyai, at James Cook University (JCU) in Australia, is undertaking clinical trials to assess the impact of carbohydrate-restricted diet interventions for the treatment of patients with schizophrenia and bipolar disorder. 

The JCU Ketogenic Diet clinical trials are focused on a whole-food nutrition approach, typically aiming for a macronutrient breakdown of 75% fat, 20% protein, and 5% carbs per day. Professor Zoltan Sarnyai explained "The focus is on foods like eggs, meats, dairy, healthy fats such as avocado, nuts, salmon, and low-carb vegetables and fruits, as well as sugar-free drinks. It restricts highly processed items and unhealthy fats".
Associate Professor Carlo Longhitano, Head of Psychiatry at JCU and co-investigator in the study stated that "The way ketogenic therapy works is to provide alternative energy sources in the form of so-called ketone bodies (products of fat breakdown) and by helping to circumvent abnormally functioning cellular energy pathways in these mental disorders".
These latest studies build on earlier research and trials, including a study conducted of thirty-one inpatients in Toulouse, France. The inpatients were limited to a maximum of 20 grams of carbohydrates per day. Leading researcher, Psychiatrist Dr. Albert Danan, found that a whole-food ketogenic diet was safe, feasible, and associated with "unprecedented improvements in mental and physical health in hospitalized patients with serious mental illness".
Dr. Georgia Ede – 'Nutritional and Metabolic Strategies for Optimizing Mental Health'
In her 'Nutritional and Metabolic Strategies for Optimizing Mental Health' presentation Dr. Georgia Ede MD, shares the significant role of nutrition in regulated brain function, and details the promising early studies into ketogenic diet therapies for mental health patients that are laying the groundwork for further research. "It stands to reason that an intervention that been shown to be safe and effective in the treatment neurological conditions would also be prudent to apply to the treatment of psychiatric conditions. And in my opinion, the science is already here, it's just the clinical trials of psychiatric disorders, specific psychiatric conditions that need to catch up".
Baszucki Brain Research Fund
The James Cook University clinical trials, along with four additional international research teams, are funded by a grant from the philanthropic Baszucki Brain Research Fund. The awardee clinical research teams are from James Cook University; The Ohio State University; Standford University; University of California, San Francisco; and the University of Edinburgh.

The clinical research teams will conduct trials of ketogenic metabolic interventions for patients with mental health conditions, including depression, bipolar, and schizophrenia. Research scientist and Baszucki Brain Research Fund awardee Jeff Volek, PhD, RD stated that "This grant is instrumental in allowing us to extend our work into potential benefits on mental health, specifically the application of these therapies for managing major depression in college-aged adults."
Metabolic Health Benefits
Those suffering from mental illnesses, particularly with severe conditions, are more likely to suffer from physical comorbidities, predominantly cardiovascular diseases (CVDs) but also related health conditions of obesity, stroke, type two diabetes, and hypertension (Penninx et al. 1918). The "high rates of physical comorbidities (and typically-poor clinical management of this) drastically reduces life expectancy" (Walker et al. 2015), with studies showing that people with mental ill health tend to die earlier than the general population. A meta-analysis of worldwide research estimated that people with mental illnesses have between 1.4 and 32 years of potential lost life, with a median of 10 years life lost (Walker et al. 2015). There is also evidence that this reduction in life expectancy is increasing, in fact, growing research shows that the "years of life lost due to physical health conditions in people with mental illness is actually increasing over time" (Firth et a 2019).
Dr. Chris Palmer – 'The Ketogenic Diet in Neurology and Psychiatry'
Dr. Chris Palmer MD, Assistant Professor of Psychiatry at Harvard Medical School, shares how he has pioneered the use of the ketogenic diet in psychiatry in his presentation 'The Ketogenic Diet in Neurology and Psychiatry'. Dr. Palmer actively undertakes research into the use of ketogenic diets as therapy for patients, citing the importance of metabolic health interventions for patients with mental health conditions "metabolic health disturbances in the brain of people with mental health disorders is well known" and a "ketogenic diet has been found to reverse many of the metabolic and brain abnormalities found in people with mental disorders"
Professor Jeff Volek PHD, RD, shared that the Ohio University research team has "focused on the formulation and implementation of carbohydrate-restricted ketogenic therapies, which we have demonstrated can have a transformative effect on people's metabolic health and wellbeing".
Professor Volek is the Co-Founder and former Chief Science Officer of Virta Health, a clinically-proven treatment to safely and sustainably improve metabolic health conditions. In an earlier talk for Low Carb Down Under Volek explains the science behind ketogenic diets and their potential for significantly improving patients' physical health outcomes.
'The Art and Science of Low Carb Living: Cardio-Metabolic Benefits and Beyond'
In Summary
The current trials into ketogenic diet therapy represent an exciting time in mental health research and potentially the future development of infrastructure and support around nutritional therapies for patients.