Join us for a weekend of presentations and discussions on low carbohydrate nutrition for optimising weight and health.
The weekend conference offers a dynamic program to share the latest research and best practice around ketosis and carbohydrate restriction, as well as the opportunity to connect and network with local and international colleagues and attendees.

Our Low Carb Down Under flagship annual meeting is being hosted for the first time at Sydney's prestigious Park Royal Hotel in Parramatta.
---
WHEN: Friday 13th October to Sunday 15th October
WHERE: Park Royal Parramatta 30 Phillip St, Parramatta NSW 2150
REGULAR TICKET: $460.00
SINGLE DAY TICKET: $230.00
LIVESTREAM TICKET: $99.00
---
'Low Carb Sydney 2023' will take place at the Park Royal Hotel in Parramatta from Friday 13th to Sunday 15th of October. The event begins at 2:00 pm on Friday followed by welcome drinks at 6:00 pm.
The formal program begins at 8:00 am on Saturday 14th and will continue through to 4:00 pm on Sunday 15th.
Morning tea and a delicious low-carb lunch will be provided on Saturday as well as tea and coffee throughout the conference.
---
PROVISIONAL PROGRAM
Friday 2:00pm
Dr Jessica Turton – 'Why You Should Eat MORE Food to Lose Weight'
Dr Alex Petrushevski – 'Nutrition for Bone Health'
Dr Lucy Burns – 'How to Stick to Low Carb'
Break
Dr Deepa Mahananda – 'Preconception and Prenatal Health'
Dr Mary Barson – 'How Thin Do You Have to Be?'
Panel Discussion
Welcome Drinks
Saturday 8:00am
Dr Sanjeev Balakrishnan – 'Busting Low Carb Myths'
Dr Peter Ballerstedt – 'Ruminating on Protein in Plants and Animals'
Dr Mike Eades – 'Paleopathology Revisited'
Morning Tea
Dr Chris Knobbe – 'Are Vegetable Oils the Primary Driver of Obesity, Diabetes, and Chronic Disease?'
Dr Matthew Phillips – 'Neurodegenerative Disorders as Metabolic Icebergs'
Panel Discussion
Lunch
Doug Reynolds – 'Low Carb USA and The Society of Metabolic Health Practitioners'
Dr Mary Dan Eades – 'A History of Low Carb Nutrition'
Dr Paul Mason – 'The Food Pyramid – How Did We Get Here?'
Afternoon Tea
Dr Zoltan Sarnyai – 'Keto Research in Major Psychiatric Illness'
Panel Discussion
Sunday 8:00am
Dr Laureen Lawlor-Smith – 'Managing Lipid Results'
Dr Alok Gupta, Dr Karen Dwyer, Dr Penny Figtree – 'Optimising Kidney Health'
Dr Pran Yoganathan – 'Paddock to Plate – Making Connections
Break
Dr Mike Eades – 'Protein, Fat and Carbohydrate'
Dr Peter Brukner – 'Can Type 2 Diabetes be Put into Remission?'
Panel Discussion
Lunch
Dr Paul Mason – 'Logical Fallacies of the Vegan Diet'
Dr Mike Eades – 'Ask Mike Anything'
Break
'Five Minutes of Fame'
Second Room
Dr Mary Dan Eades – 'Caddo Bend – Meet the Author'
Dr Rod Tayler (Chair) – 'Diabetes Interactive Session'
Nicole Moore – 'Shopping and Cooking Workshop'
Chairs include Dr Susan Swanston, Dr Liz Fraser, Dr Penny Figtree, Dr Ron Schweitzer
---
TOPICS
Low carb nutritional therapy; neurology; seed oils; protein; vegan diets;
the history of carb restriction; bone health; kidney health;
fertility; diabetes type 2 remission; weight loss; adapting to and sustaining a low carb diet.
---
International Guest Speakers
Drs. Mike and Mary Dan Eades – Physicians and the authors of 14 books in the fields of health, nutrition, and exercise over the last several decades – among them the New York Times bestseller 'Protein Power'.
Dr. Mary Dan Eades is an experienced general practitioner and bariatric and nutritional medicine specialist. Dr. Eades has treated thousands of patients suffering from high blood pressure, diabetes, elevated cholesterol and triglycerides and obesity with nutritional support.
Dr. Michael R. Eades is an experienced Medical Doctor from Arkansas and co-author of nutritional and health books with Dr Mary Dan Eades. Dr. Eades (along with his wife) founded a chain of general family medicine outpatient care centers in Arkansas, USA, where he practiced general family medicine for over a decade.

The Drs. Eades have appeared as guest experts on hundreds of radio and television shows across America, as well as speaking at medical and scientific conferences and to the general public.
The authors of many books, including the highly regarded 'Protein Power', an international bestseller that has appeared on the NY Times Best Seller List.
---
Dr. Chris Knobbe
Chris Knobbe, MD, is a physician, ophthalmologist and public health researcher based in Texas, USA. Dr. Knobbe is known primarily for his research, publications, and presentations around vegetable, or seed, oils and their link to chronic diseases. Dr Knobbe's research focuses on the "vegetable oil hypothesis" as the primary driver of overweight and chronic diseases, including coronary heart disease, hypertension, stroke, cancers, type 2 diabetes, metabolic syndrome, obesity, Alzheimer's disease, autoimmune diseases, and age-related macular degeneration.
---
Doug Reynolds
Doug Reynolds is the Founder and CEO of LowCarbUSA and President of the Society of Metabolic Health Practitioners. Low Carb USA's annual conference has provided a platform for international scientists and medical practitioners to present research on the benefits of reducing carbohydrates in the diet. He coordinated a panel of advisors to oversee the creation of 'Clinical Guidelines for Therapeutic Carbohydrate Restriction', published in 2019.
The Society of Metabolic Health Practitioners non-profit organisation provides educational resources and training for Metabolic Health Practitioners and the community interested in improving noncommunicable, lifestyle-related diseases.
---
Dr. Peter Ballerstedt
Peter Ballerstedt is a researcher, international speaker and expert in animal agriculture and the role of ruminants in humanity's past, present and future. Peter is an advocate for science-based approaches to ruminant agriculture and human health.

---
OUR AUSTRALIAN & NEW ZEALAND SPEAKERS PRESENTERS
Dr. Matthew Phillips
A neurologist at Waikato Hospital, Hamilton, New Zealand with a passion to explore the potential feasibility, safety, and efficacy of "metabolic" therapies, such as fasting and ketogenic diets, for people with Parkinson's, Alzheimer's, and a variety of additional neurological disorders. In 2017-2018, his team conducted a world-first randomised controlled study of a ketogenic diet in Parkinson's.
---
Dr. Paul Mason
An Australian trained medical doctor with a fellowship in sports medicine and degrees in physiotherapy and occupational health. He has an in-depth knowledge of nutritional science and regularly presents his knowledge in lectures challenging conventional wisdom and uses it in clinical practice where he treats the general public and elite athletes.
---
Dr. Penny Figtree
Graduated from the University of Sydney in 1993 with first class honours. After 20 years in general practice she has decided to focus on weight loss and diabetes after seeing the power of a low carbohydrate diet to help people lose weight and reverse diabetes.
---
Dr. Karen Dwyer
A nephrologist and transplant physician with an interest in metabolic health, Dr. Dwyer is currently Clinical Director at Kidney Health Australia and Professor of Medicine at Deakin University.
---
Dr. Lucy Burns
An experienced GP whose passion is lifestyle medicine and helping women make the changes they need to lose weight and restore their metabolic health. She has extensive training in mental health with qualifications in CBT, Medical Hypnosis and Behaviour Change.
---
Dr. Mary Barson
Completed an honours degree in Biochemistry and Cell Biology at Melbourne University where she developed a deep appreciation for the nutritional and environmental factors needed to support health and wellbeing. Later, during medical school Mary found her passion in General Practice and in whole-person, holistic care.
---
Dr. Peter Brukner
A world-renowned sports medicine doctor who believes that dietary guidelines are responsible for the current epidemic of diabetes and obesity. He has authored a popular book on nutrition (A Fat Lot of Good), and is the founder of both the SugarByHalf campaign and Defeat Diabetes.
---
Dr. Pran Yoganathan
A Gastroenterologist and Gastrointestinal endoscopist based in Sydney. He aims to empower his patients to embark on a journey of self-healing using the philosophy of "let food be thy medicine".
---
Dr. Sanjeev Balakrishnan
Obtained a Master of Medicine in Family Medicine from the National University of Singapore. Sanjeev is very passionate about management of obesity, type 2 diabetes and metabolic syndrome through low carbohydrate-high healthy fat diets.
---
Dr. Alex Petrushevski
Graduated from the University of Tasmania in 2008, attaining Honours in the MBBS. Having seen the immense benefits low carbohydrate nutrition has provided for many of his patients in general practice he is keen to share this exciting cutting edge medical therapy with more patients.
---
Dr. Deepa Mahananda
Graduated from Western Sydney University in 2012 and works full time at Sydney Low Carb Specialists. Deepa is currently leading an educational network for low carb practising GPs in Sydney and is a Certified Ketogenic Nutrition Specialist.
---
Dr. Alok Gupta
A nephrologist with over 12 years of experience in treating a wide range of both acute and chronic renal conditions.
---
Dr. Laureen Lawlor-Smith 
Discovering the low carb lifestyle has completely changed Dr. Lawlor-Smith's life. Her experience led to Laureen leaving general practice and co-founding the Low Carb Keto Health Clinic where she helps patients lose weight and gain health.
---
Dr. Jessica Turton
A Dietitian and Nutritionist, Jessica holds a PhD in nutrition awarded by the Faculty of Medicine and Health at the University of Sydney. Her thesis investigated the use and efficacy of low-carbohydrate diets for diabetes management, with a specific focus on type 1 diabetes.
---
Dr. Zoltan Sarnyai
A medically-trained PhD neuroscientist with an active research program in the neurobiological mechanisms of stress and psychiatric disorders, including drug addiction, schizophrenia and depression. His research team has received backing from a large US philanthropic fund to examine the mental health benefits of ketogenic therapy.
---
Nicole Moore
An accredited dietitian and nutritionist for the past 20 years as well as a Low Carb Specialist helping people to reverse chronic disease and improve their general health and well being through nutritional therapy.
---
Dr. Susan Swanston
A highly skilled GP currently working in Cairns and has done for several years. She has a vast experience in many fields of medicine and is a fully trained and qualified vascular surgeon.
---
Dr. Liz Fraser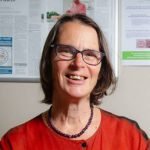 A GP with a particular focus on nutritional medicine and helping patients with complex health problems. Dr. Fraser is the cofounder of Low Carb Canberra and is passionate about educating other doctors on the benefits of recommending low carb to their patients.
---
Dr. Ron Schweitzer
A GP and a former senior lecturer/tutor at the Monash University for undergraduate medical students in the Department of General Practice. Dr Schweitzer practices all aspects of general practice, but his major area of interest is in the low carbohydrate, healthy fat (LCHF) eating approach.
---
---
TRAVEL & ACCOMMODATION
There are several ways to get to Parramatta from Sydney by train, bus, taxi, car or via the Parramatta RiverCat which is lovely way to travel.
Discount accommodation is available at the Park Royal venue. Call the hotel on (02) 9689 3333 and quote the code '2310LOWCAR' to get 10% off the best available rate.
---
Book Early! If you plan to attend 'Low Carb Gold Coast 2023' we suggest booking early as this event may sell out, as it did last year.
The Low Carb Down Under team always endeavour to arrange high quality events, speakers and presentations for you to enjoy. Please note that details of the venue and speakers are currently confirmed however circumstances beyond our control may necessitate substitutions of speakers or changes to arrangements.
Email us at [email protected] with any enquiries.
---
Live Stream
This year for the first time Low Carb Sydney will be streamed live to a wider audience. In person attendees will also receive access to watch the presentations at any time following the event at no additional cost. The presentations will also be edited and released on the LCDU YouTube channel over the months following the event.
This year we will have a smaller second room for shorter talks, panel discussions and interviews.
---
We look forward to welcoming you for a weekend of sharing presentations, food and discussion around low carbohydrate nutrition for better weight and health.
Kind wishes,
Rod Tayler and the LCDU Team