Low Carb Down Under Melbourne – 30/8/14
---
A day of presentations on the topic of low carbohydrate nutrition for optimising your weight and health.
---
Program Details:
Introduction – Dr Rod Tayler
"Low Carb for Public Health" Prof Grant Schofield
"An Overview of Low Carb High Fat Nutrition" Prof Tim Noakes
"A Dietitian's Perspective" Dr Caryn Zinn
MORNING TEA
 "The Art and Science of Low Carb Living and Performance" Dr Steve Phinney
"LCHF for Diabetes" Dr Troy Stapleton and Franziska Spritzler
"Cook with Love and Laughter" Chef Pete Evans
LUNCH (12.30 to 1.30pm)
 "LCHF for Elite Athletes" Prof Tim Noakes
"Applying Low Carb  – Cases from General Practice" Dr Zee Arain
"Sugar and Cancer: From Bench to Bedside. " Dr Kieron Rooney
"A Nutritional Model for Optimum Weight and Health" Dr Gary Fettke
AFTERNOON TEA
"Achieving and Maintaining Nutritional Ketosis" Dr Steve Phinney
"Making Sense of Dietary Studies" Dr Simon Thornley
"Blood Tests to Assess your CV Risk" Dr Ken Sikaris
---
Presenter Information:
The August 30th event features Prof Tim Noakes (South Africa) and Dr Steve Phinney (US) both extensively published researchers in the fields of nutrition and sporting performance. There are also a number of Australian and NZ and International scientists, dietitians and doctors presenting.
Professor Tim Noakes is a well known South African professor of exercise and sports science at the University of Cape Town. He has run more than 70 marathons and ultramarathons, and is the author of the running book 'Lore of Running'. Over recent years he has written and spoken widely about Low Carb, High Fat. His latest book is 'The Real Meal Revolution'.
Dr Steve Phinney is a physician scientist who has spent 35 years studying diet, exercise, fatty acids, and inflammation.  He has held academic positions at the Universities of Vermont, Minnesota, and California at Davis. He received his MD from Stanford University, a PhD in Nutritional Biochemistry from MIT, and did post-doctoral research at Harvard. He is the co-author of 'The Art and Science of Low Carbohydrate Performance' and 'The Art and Science of Low Carbohydrate Performance'.
Dr Grant Schofield is Professor of Public Health at Auckland University of Technology (profgrant.com)
Dr Caryn Zinn is a senior lecturer at AUT's School of Sport & Recreation. She is a New Zealand Registered Dietitian and teaches in the area of nutrition, both public health nutrition and sports performance nutrition.
A/Prof Ken Sikaris is a chemical pathologist at Melbourne Pathology. He is a Senior Fellow of St Vincent's Clinical School and a Clinical Associate in Biochemistry at the University of Melbourne.
Dr Zeeshan Arain is a family doctor in Melbourne. He is the club doctor for the Melbourne Demons AFL Club.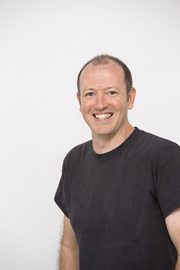 Dr Kieron Rooney is a biochemist from the University of Sydney. He has a long standing interest in the basic science behind low carbohydrate diets.
Dr Simon Thornley is an epidemiologist and Public Health Physician working at the University of Auckland. He has an interest in the health effects of sugar and low carb lifestyles.
Dr Gary Fettke  is a Launceston Orthopaedic Surgeon (nofructose.com). He is the medical expert for Sarah Wilson's 'I Quit Sugar' program.
Dr Troy Stapleton  is an Australian radiologist who was diagnosed with type 1 Diabetes aged 41, who has followed a low carb high fat diet since.
Franziska Spritzler is a Registered Dietitian and Certified Diabetes Educator who favors a carbohydrate-restricted, whole-foods approach to managing diabetes and insulin resistance. She works in private practice in Huntington Beach, California, and has been following a low-carb lifestyle since early 2011. Franziska is also a freelance writer whose articles have been published online and in diabetes journals and magazines. Her website is Low Carb Dietitian, http://lowcarbdietitian.com.
Dr Rod Tayler is a Melbourne anaesthetist who has researched and published on sugar restriction. He maintains the lowcarbdownunder.com.au website.