Low Carb Down Under Sale – 23/3/15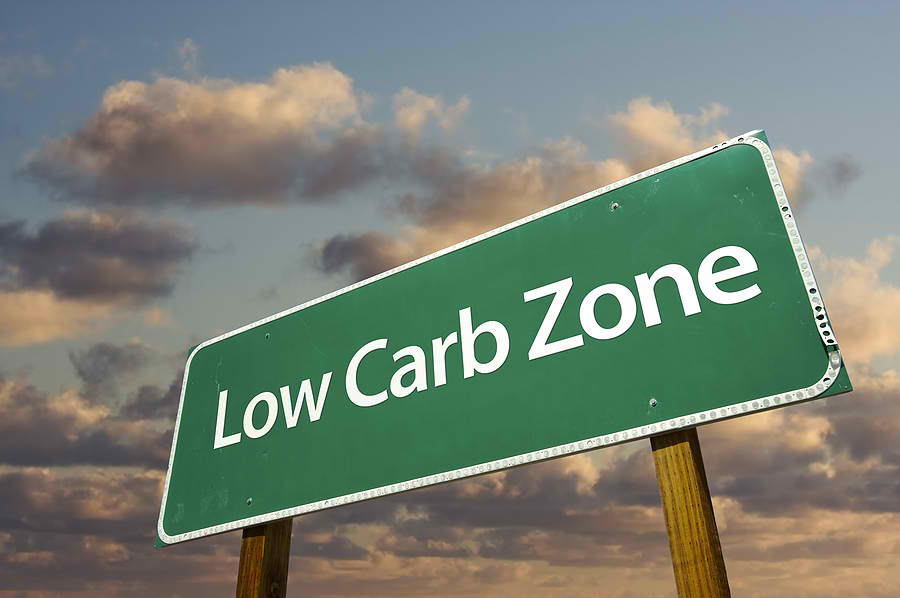 Low Carb Nutrition for Optimising Weight and Health
We define a Low Carb diet as less than 30% of your daily calories coming from carbohydrates (the average Australian is currently consuming about 50%). For those of us with weight to lose or other health issues to address, a much lower intake of 5-10% of calories coming from carbohydrates may be required. We do this by eating real, whole foods that are not processed – the type of foods our bodies were designed to eat.
Time: 7:00pm to 9:00pm
Location: Bundalaguah Hall, Maffra Road, Bundalaguah, Sale
Price: $10
TICKETS AVAILABLE HERE
Speakers for the evening include:
Dr Rod Tayler – Low Carb Down Under – Rod is a Melbourne anaesthetist with an interest in weight loss research and low carbohydrate diets to optimise our health. He has given many presentations to medical and other allied health professionals on the topic.
Crystal Fieldhouse – Crystal is a co-host on the Primal Shift Podcast and the creator of the beautiful Ecology Skincare Creams. Organic, Grass Fed Tallow based moisturisers that closely mimic the oils our skin naturally produces. With a love for learning, cooking & eating, Crystal regards herself as a 'Real Food' foodie. As a certified Food Coach and a Peninsula Mindfulness and Meditation Leader, Crystal is looking to help others reconnect with their primal selves. She can be found on Error! Hyperlink reference not valid., Ecology Skincare and Eat Sleep Move
Dr Noel Atherstone – MB ChB. DObsRCOG. DCH. FRACGP. DGM.Noel has been a medical practitioner working in the Sale area for 42 years. Over this time he has been involved in a broad range of medical fields including paediatrics, obstetrics, general medicine and anaesthesia.  Currently working exclusively in anaesthesia.Noel has always been passionate about preventative health care, which gives the best value for money in health care. Over the last 42 years he has been acutely aware of the deteriorating health of the general population.The queues of patients with chronic health complaints just get longer and longer. It is quite likely that the present generation of young people will be the first generation not to live as long as the previous one. The cause of all this is the increasingly high consumption of refined carbohydrates in our diet. Noel is 70 years of age and leads a very active lifestyle. He now eats a low carbohydrate diet, runs half and full marathons and exercises on a regular basis. He is involved in this presentation in an attempt to inform the public and health practitioners that there is a better way of eating and living.
Dr Jason McMillan – McMillan Chiro – B.App.Sc (Clin.Sc);B.Chiro.Sc
Jason has worked for many years to build a group of successful, holistic healthcare practices in Gippsland. His passion for natural health, wellbeing and wellness care has seen him grow an exceptional group of practices and team to complement his passion and vision. Jason is motivated by helping people reach their potential through Chiropractic care, diet/nutrition, exercise and lifestyle advice. Jason lives in Sale with his wife Meaghan and three children Henry, Sophie and Madeline. They lead by example and live a very active, healthy lifestyle. Jason enjoys surfing, high intensity training, swimming, running, and mountain biking. He and his family subscribe to a Paleo diet and firmly believe great nutrition in conjunction with Chiropractic care and an active lifestyle are crucial to long term health and wellbeing.
Dr Emily Tollner – B.App.Sc (Clin.Sc.);B.Chiro.Sc
Emily completed her chiropractic degree at RMIT in Melbourne in 1998. She then relocated to Edinburgh, Scotland where she established and ran a successful family wellness practice. After 7 years she returned home to Sale and joined the McMillan chiropractic team in 2006. When not in the practice she loves spending time with her husband Brett and 3 lovely children, Freya, Isla and Finn. She enjoys keeping fit, outdoor adventures and can regularly be found in the kitchen cooking, baking and inventing new recipes for smoothies. Emily is dedicated to helping people of all ages achieve optimal health through chiropractic care. She has a keen interest in caring for pregnant mums, babies and children to ensure the very best start in life.